Nutrition, Nutrition, Nutrition!

---
What you eat directly influences your mood and energy levels. As a whole foods, plant-based nutritionist, I can help you to make informed dietary and lifestyle choices to reduce your risk of developing diet related conditions such as obesity, heart disease, type 2 diabetes and osteoporosis. Good nutrition can also help to alleviate these same conditions.
If you want to lose or gain weight, having a qualified nutritionist to guide you can help to ensure your success. I can show you a nutritional approach to weight management that will enable you to enjoy improved health and energy and absolutely no calorie counting. I can help you to create a healthy relationship to food and regain a healthy glow from the inside out.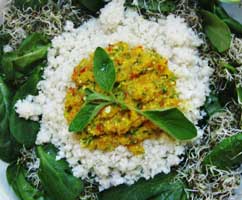 A whole foods, plant-based diet emphasises minimally processed plant-based foods for maximum health gains. Changing your eating habits can help you prevent and better manage many diet-related diseases, while experiencing tangible health benefits.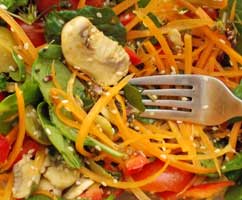 Your nutritional needs change as you progress through life, and with the changing demands of your daily routines. Taking an honest look at your food habits is a good place to start when you decide it's time to improve your quality of life.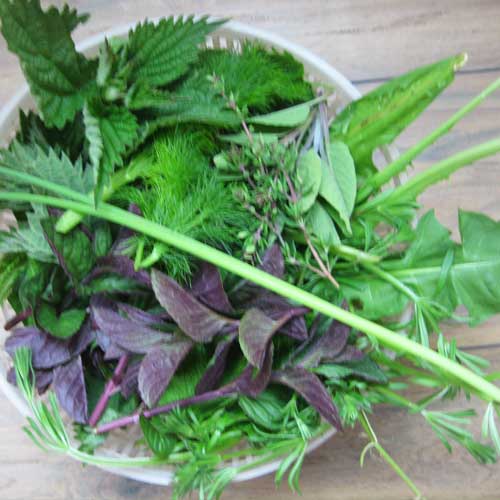 Herbs & Spices
Culinary herbs and spices possess many health benefits. Knowing how to use these kitchen treasures can help to offset common digestive upsets, support immunity, balance sugar levels, and provide you with a gargle for a sore throat, and more, when you need it.
Start today
Improved physical, emotional and mental wellness is possible when healthy changes are introduced at a pace that considers your levels of activity, age, current state of health and personality. My goal is to help you adopt healthy dietary and lifestyle habits in a way that works for you. Check out my wellness offerings.