Avocado Flatbread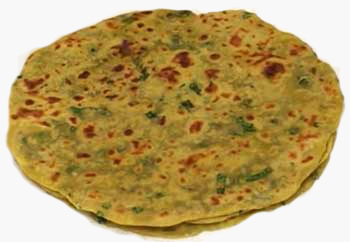 Serve your avocado flatbread with salads and dips, use as a wrap and stuff with your favourite fillings or enjoy it plain.
Makes about 10 flatbreads
Ingredients:
2 medium avocados
2 cups of whole meal flour
½ cup of chopped coriander
1 clove of garlic
½ lime
1 tsp of Unrefined sea salt
1 tbsp cold pressed olive oil
Directions:
Mash the avocados in a large mixing bowl.
Grate the garlic into the avocados.
Squeeze the lime into the bowl.
Add the chopped coriander and salt.
Mix all the ingredients.
Add the flour and mix to form a dough.
Form into a ball.
Cover and leave to sit for 10 minutes.
Then place the dough on a lightly floured surface and cut in half.
Roll each half out and cut into 5 pieces so that you have 10 equally sized pieces and form into individual balls.
Use a rolling pin to roll balls into flatbreads. Sprinkle flour on your work surface and rolling pin as needed to prevent your dough from sticking and breaking.
Warm a frying pan on medium heat. Cook your flatbreads one at a time. Each side will take about 2 – 3 minutes.
When done put the flatbread on a plate and brush with a little cold pressed olive oil.
Continue one flatbread at a time.
Serve right away or store in the fridge for up to 4 days.
Avocado flatbread: a healthy alternative to commercial wraps.
Wraps are very convenient when it comes to lunches or putting together a healthy snack, however the long list of ingredients in most commercial wraps is off-putting. It's good to have an alternative and it's also great for when you find yourself with a surplus of ripe avocados.