How to Make Turmeric Golden Milk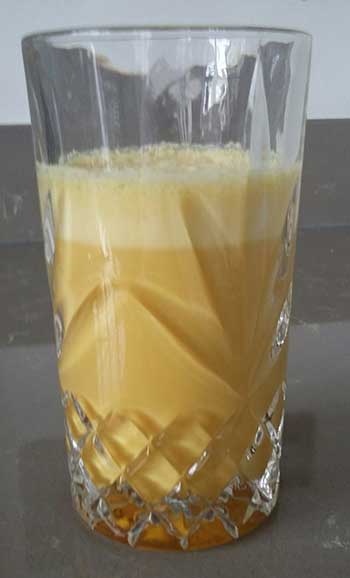 Turmeric golden milk is a traditional Indian remedy commonly used to boost the immune system and reduce pain in muscles and joints.
Turmeric is much appreciated for its anti-inflammatory properties, as well as being anti-viral and antiseptic.
Turmeric has a strong affinity with the respiratory system and is a popular remedy for throat infections and coughs.
Ingredients:
1 cup of nut milk of your choice
1 teaspoon of coconut oil or other oil of your choice
¼ – ½ teaspoon of turmeric golden paste
Directions:
For a cold smoothie: blend all the ingredients in a blender. Add fresh pineapple or other fruits according to your taste.
For a warm turmeric milk: warm the milk in a saucepan, stir in the other ingredients. Remove from heat before it reaches a boil. Whisk and serve with a sprinkle of cinnamon. Add honey to sweeten if you like.
Alternatively you could use the turmeric butter combined with milk of your choice.
Related Posts: